Post by Teegan on May 1, 2018 18:33:25 GMT -5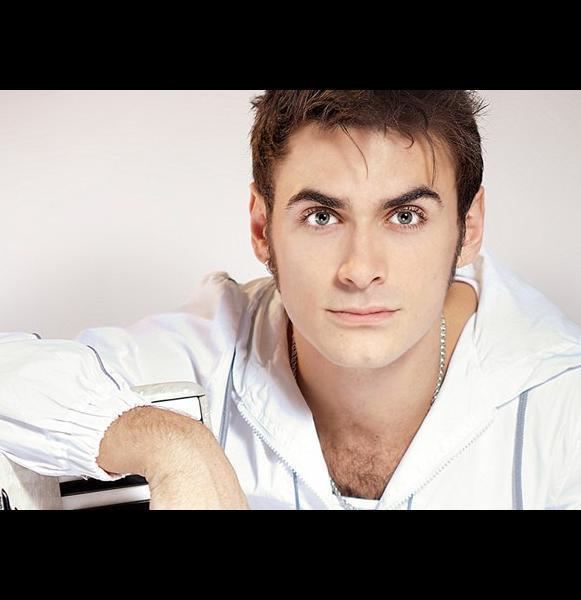 Name:
Brandon Eric Arnold Rookblade
Age: 29
Occupation/House:
(House is optional if creating an adult character)
Quidditch Player (Seeker) for the US team 'Wisconsin Wolves', Slytherin Graduate


Wand:
Dragon Heartstring - Holly - 13 3/4"
Patronus: Palomino Horse
Boggart: Fire
Physical Description:
Brandon stands at 6' (183cm) tall. He has a slight build and pale skin. His blue/gray eyes seem to constantly rove the surrounding area, as if he's searching for something. His nearly black hair is starting to gray at the temples, despite his age. His cheeks are a bit convex, adding to the look that many say is 'too skinny'. He almost constantly has five o'clock shadow, even shortly after shaving, although it never seems to look anything more than a day or two of growth. His lips are nearly constantly pursed, although more like in concentration than disapproval.
Personality:
Brandon is cold at first, and tends to be lukewarm at best, once you get to know him. It's not for dislike, just his nature. He always says "You never know who you'll be at odds against, and it's hard to make sure you come out on top if you get too close." He has many acquaintances, but very few friends. He considers himself a loner, but prefers it that way. In his line of work, friends become enemies quickly, especially after trades. Very few have ever managed to fully crack the competitive wall he's put around himself, but once that wall is down, God save the Witch or Wizard that hurts those close to a Rookblade.
History:
Brandon was born in Bibury to Jeffrey Elijah Mark Rookblade, and Lynda Mae Rookblade. His parents, both possessing magical abilities, raised their son as such. They kept him from muggle schooling and mostly from the Muggle world in general, although his mother insisted that he be allowed to play with the muggle children nearby, so as to stamp out that 'irrational dislike of Muggles' his father still carries. At the age of 11, his letter to Hogwarts arrived as expected, and Brandon was off. After hearing stories from his father about all the Quidditch games he played at school, Brandon was determined to receive a spot on the team of his house. His first year, he dedicated himself wholly to learning how to fly a broom, and although he accelerated at it (no pun intended), his overall grades suffered. Once his class was taught to apparate and disapparate, Brandon immediately saw the fantastic feasibility in that mode of travel. Once he had obtained his licence, he began to push the boundaries of the ability during the summer after his 7th year, his mind purely set on reaching as far away lands as possible. He decided after graduation that, while his grades were not completely abysmal, his likelihood of getting a job at the Ministry was quite low, and decided to rely on the skills he had gained playing Seeker on the Slytherin team. He went to tryouts for all the British teams he could find, but none of them could find space on the roster. He resigned to try every year until he made it. In the meantime, he continued working at a few different shops in Diagon Alley over the next few years while practicing his apparating and flying skills. His big break came when he had heard tell of try outs for a new American Quidditch League expanding. He travelled to Los Angeles in California, Madison in Wisconsin, Chicago in Illinois, Seattle in Washington, Orlando in Florida, Austin, Dallas and Houston in Texas as well as Washington, D.C. for tryouts. After a grueling few weeks, he was finally picked up by the Wisconsin Wolves. While he rejoiced in the fact he would be playing Professional Quidditch, albeit for a lesser league than the one back home, he also didn't want to leave the British country side, so he decided to test the length of his apparating ability by apparating back to his parents house. It worked, though barely. Brandon could barely speak, much less walk, afterwards. However, being only 23 at the time, he kept pushing himself until his body is only mildly fatigued after travelling such a far distance. ties,
Relationships:
Jeffrey Rookblade- Father
Lynda Rookblade- Mother
Daniel Rookblade- Younger brother
Jess Rookblade- Younger sister
Face Claim:
Dranga, Peter