Post by Teegan on May 1, 2018 15:31:03 GMT -5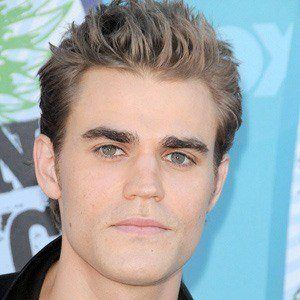 Name:Teegan James White
Age: 15
Occupation/House:
(House is optional if creating an adult character)
Hufflepuff


Wand:
Unicorn Hair - Sycamore - 14 1/2"
Patronus: Peregrine Falcon
Boggart: Tidal Wave
Physical Description:
Teegan stands at 5'8" (almost 173cm) tall. Despite his smaller frame, it seems he is attempting to put on muscle. His light brown hair is cut shorter, and he tends to style the bangs upwards. His ice blue eyes are piercing, almost as if they were looking into the soul, which many find quite unnerving in a Hufflepuff. His skin goes from fair in the winter to noticeably tan in the summer, although he tends to spend summers away from Hogwarts, so many do not see him in this state. He carries a small, vertical scar on the outer edge of his left eyebrow that is almost invisible unless he raises the brow, pushing the two sides together.
Personality:
Teegan seems to exemplify the patience and loyalty of his house, with being just and fair coming in a very close second. He is kind and warm to all he meets, basing his opinion of them off their merit and character rather than appearance. He cannot abide bullying or arrogance, and has put himself in situations that ended up with his receiving a black eye or a split lip for his actions. He helps those in need, and will quickly form friendships with those that do the same.
History:
Teegan is a muggle-born that was raised by his grandfather, who raised him as well as he could for being in his late sixties when Teegan was born. He took the young boy on trips to California nearly every summer of his life, where he made many friends while learning to surf. On his 11th birthday, when his Hogwarts letter arrived, the The old man sat him down and explained a few things. He was not really Teegan's grandfather. He had found him in an orphanage in Stratford-Upon-Avon, and could tell there was something special about the boy. He was, in fact, George James White, a proud Gryffindor graduate of Hogwarts School of Witchcraft and Wizardry. He and Teegan spent the rest of the day talking about Hogwarts and the Wizarding world, Teegan's fascination growing every second.
Relationships:
George James White, Grandfather
Face Claim:
Wesley, Paul