Post by Skatie on Apr 24, 2018 12:48:09 GMT -5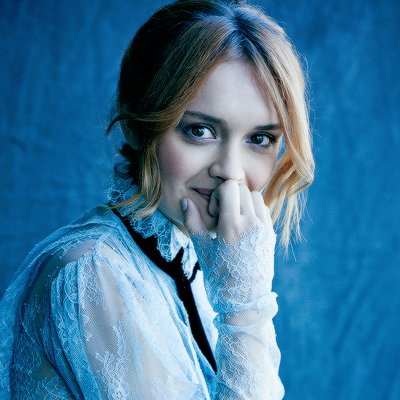 ---
Name: Kerrigan Versace Vigliano
Occupation: Magical Law Enforcement Office Secretary
Wand: unicorn hair - cherry - 11"
Patronus: hedgehog
Physical Description:
Kerigan has a very slight, petite build. Her slender form stands at 5'3" and she has small curves in proportion to her narrow frame. She has a scattering of nearly invisible freckles across her nose and over both arms. She dresses in only the highest fashions, usually gravitating toward lace or rich brocade fabrics. Her chocolate brown eyes are extremely expressive and she has a difficult time hiding her emotions as a result.
Personality:
There is no denying that Kerrigan is a rather
spoiled
girl. Everything that she has is a direct result of her parents' money and influence. She has very expensive tastes in all things and often makes extremely snobbish comments without realizing she might be offensive. She expects people to take care of her, as she has always been taken care of, and has been known to whine or complain rather copiously when things don't go her way.
Kerrigan loves attention. She wants to be doted upon, admired, and catered to at all times, by all people. She can be quite emotionally needed, always wanting for reassurances from friends and boyfriends. She is a jealous girl who will shower friends with gifts to ensure that they won't choose another friend over her. She gets petty about her friends having other friends. It's base insecurity but she doesn't acknowledge or accept that fact. She simply thinks people are disloyal.
She is a very sweet girl, though, quick to be charitable but also hoping you'll acknowledge how kind and generous she is. Her heart is in the right place for the most part, but that underlying yearning for attention and admiration is constantly tugging at her.
History: Born in Campania, Italy to an affluent family, Kerrigan was the youngest of five children. Her father is the head of the magical law enforcement department of the Southern Italian Ministry of Magic - which is known as the Mezzogiorno Ministry - and her mother is a professional housewife. Being the youngest, Kerrigan was quite spoiled by her rather extensive family. Not only did she have a large immediate family, she lived close to several extended family members who often were in and out of her family manor. In her youth, Kerrigan had the run of the streets near her home, trekking from cousins' homes and the beaches freely and with little supervision.
At eleven, Kerrigan was off to the Pripiara School of Magic to join her older siblings. Her twin brothers, Sebastiano and Severo, were only one year older and had been sorted into Wolfthorn. Chiara, her only sister, was in Hawkridge, and her eldest brother, Renzo, had been in Krakengard before he'd graduated the previous year. Kerrigan had hoped desperately to be sorted into Wolfthorn with Seb and Sev, her self-appointed guards, but such a wish was not to be granted to her. Kerrigan was sorted into Foxcrest, separated from all of her siblings and comforted only by the fact that her father, Armani Vigliano, had also been in Foxcrest in his time.
Being separated from her brothers was quite difficult for Kerrigan at first. She had relied so heavily upon being near family up until this time in her life, she found it desperately lonely to be apart from them all. In no time at all, however, Kerrigan began to make friends and would grow to become quite a popular student among all four school houses. She maintained average marks throughout her academic career.
When Kerrigan turned sixteen, her parents informed her that they had made a fine match for her - an arranged marriage to the son of a respectable family of pure blood. Arranged marriages were not such an antiquated practice in Southern Italy, but it still came as quite a blow to a young girl only just beginning to discover herself. To appease her parents, whom she loved, Kerrigan tried to accept her fate. At school, she approached the young man that was to be her husband and attempted to at least befriend him. Callous and arrogant, her betrothed seemed to think their arrangement gave him free reign of her well before their wedding vows. Torn between protecting herself or protecting her family's standing, Kerrigan kept her abuse to herself for several months before Sebastiano discovered the truth of what was going on. He would serve a long sentence in prison for the way he reacted.
Her mother blamed Kerrigan for disgracing their family when Sebastiano, at seventeen, was incarcerated for the use of an Unforgivable Curse. The arrangement was justifiably broken by the boy's parents and Kerrigan was released from the commitment, but her mother would not forgive her. That summer, Kerrigan was sent abroad on holiday with her older sister, Chiara, and her husband, because her mother would not have her at home. When Kerrigan completed her final year of school, her father arranged for her to work for the British Ministry of Magic, using his connections. Fortunately, Sebastiano had already served his short stint in prison and he and his twin, Severo, would accompany Kerrigan abroad.
The three siblings now live in a spacious flat in London. Kerrigan's mother has forgiven her at last and she receives a generous allowance in addition to her own earnings. This allows her to maintain her expensive tastes.
Relationships:
Armani Vigliano - Father
Venetia Vigliano - Mother
Renzo Vigliano - Brother
Chiara Consiglio - Sister
Nero Consiglio - Brother In Law
Sebastiano Vigliano - Brother
Severo Vigliano - Brother


Face Claim: Olivia Cooke